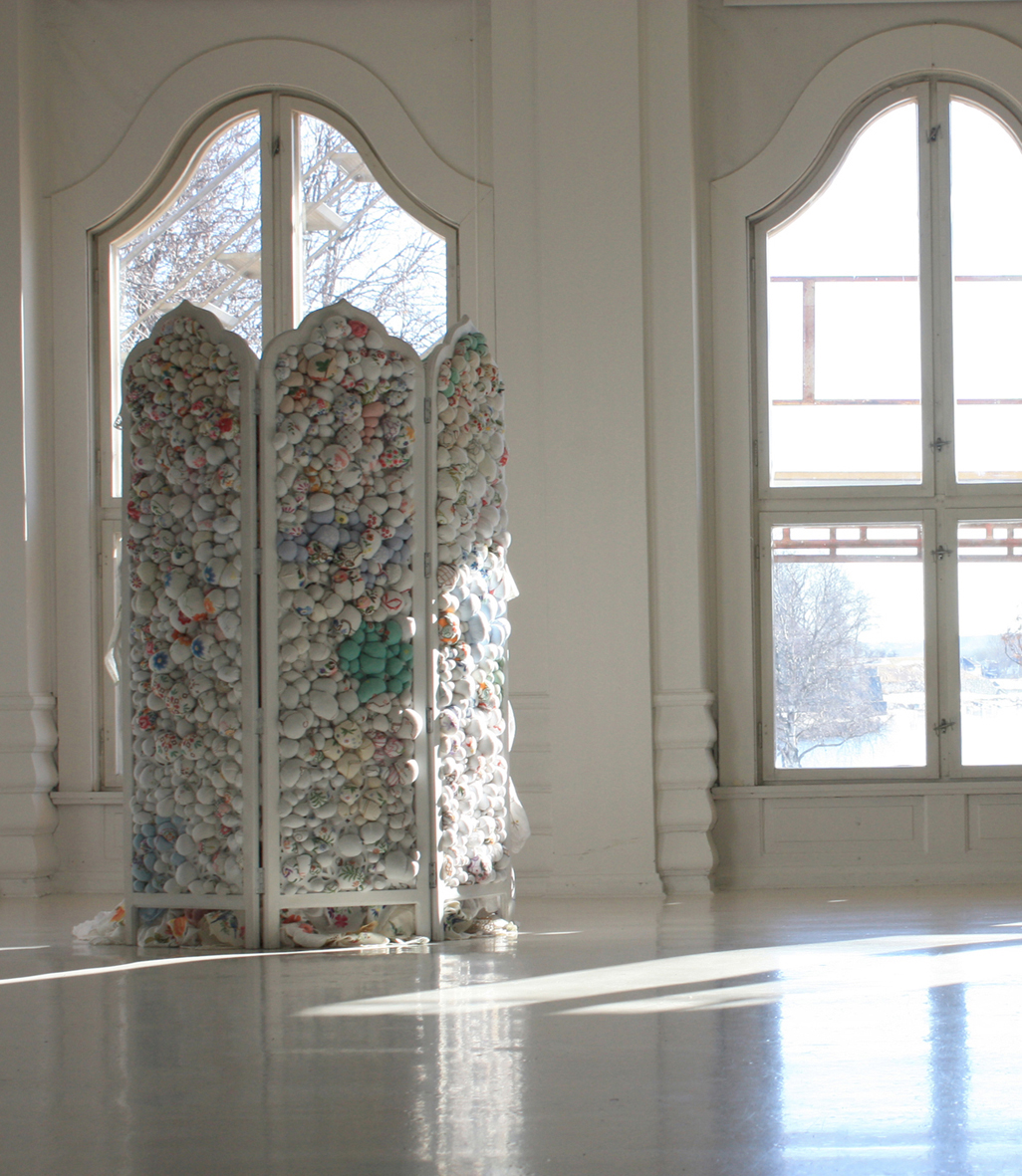 Herbarium1998-2011
Samling broderte blomster, skjermbrett.

Collection embroidered flowers, Screen.
H 170cm b x d variabel.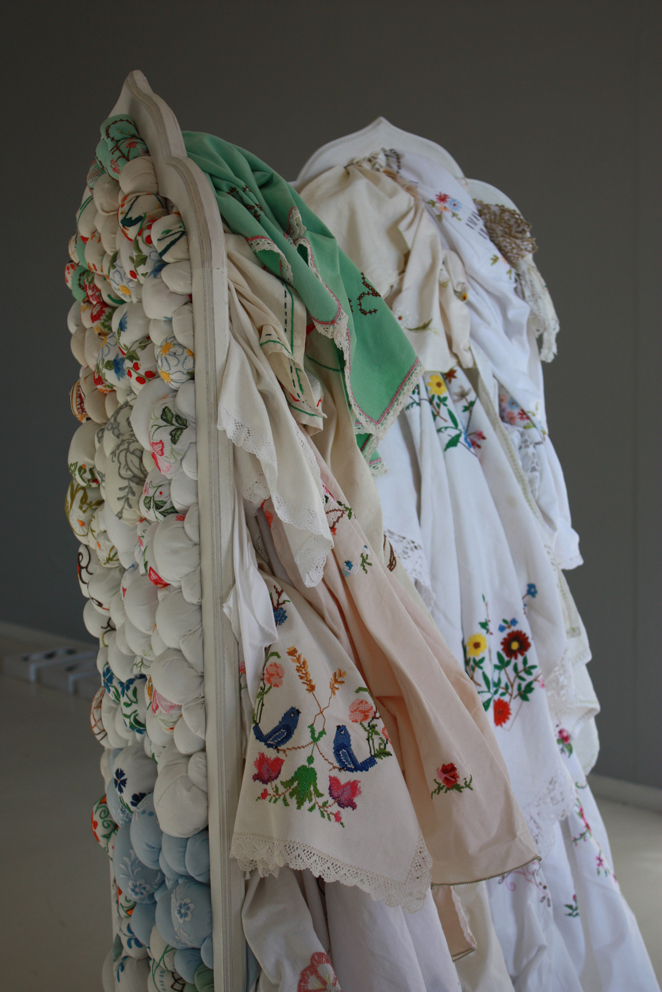 Herbarium1998-2011

Herbarium, a collection of different flowers. The flowers are laboriously embroidered, then admired by coffee drinking and cake eating people around the world, then collected over a decade, and finally preserved and assembled. Such collections are indispensable tools in studies of social life in different parts of the world.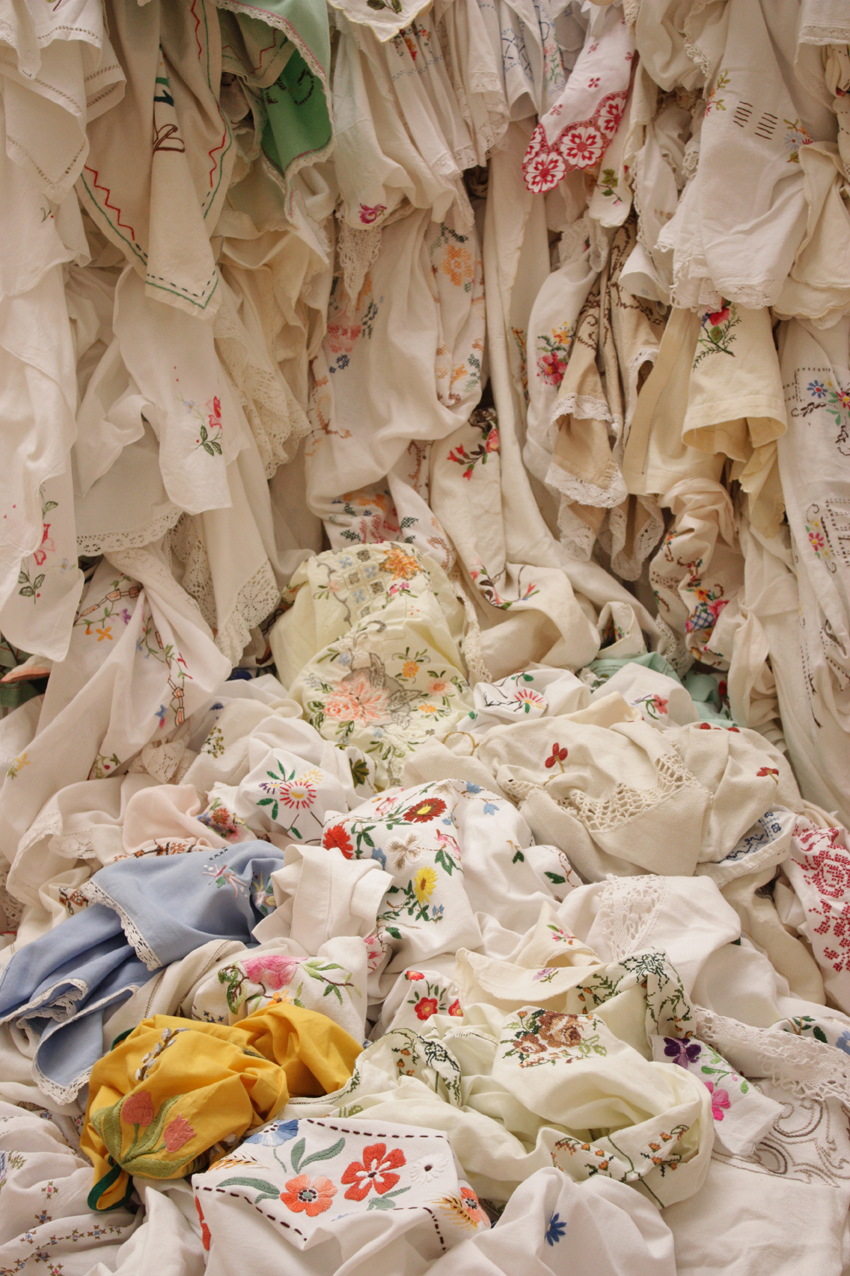 Bakside av Herbarium1998-2012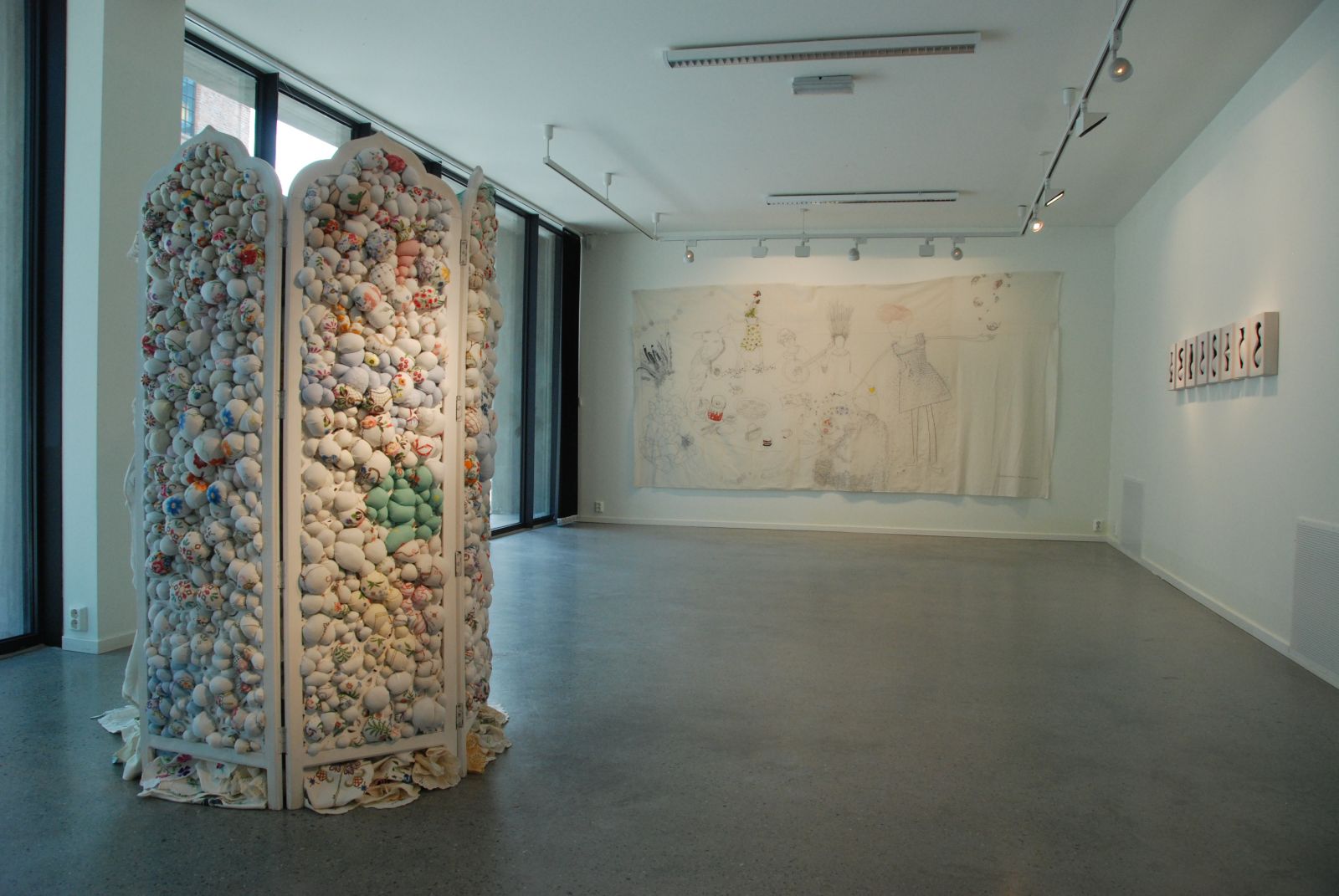 Herbarium1998-2011
Fra utstillingen Biennalen for kunsthåndverk 2011 på Buskerud Kunstsenter.
Herbarium1998-2011

Herbarium, samling av ulike blomster. Blomstene er møysommelig brodert, deretter beundret av kaffedrikkende og kakespisende mennesker verden over, så samlet inn gjennom en tiårsperiode, og til slutt preparert og montert. Slike samlinger er uunnværlige hjelpemidler ved studier av sosialt liv i forskjellige deler av verden. Materialer: samling brodert tekstiler, tre. Størrelse: h 170cm b x d variabel.