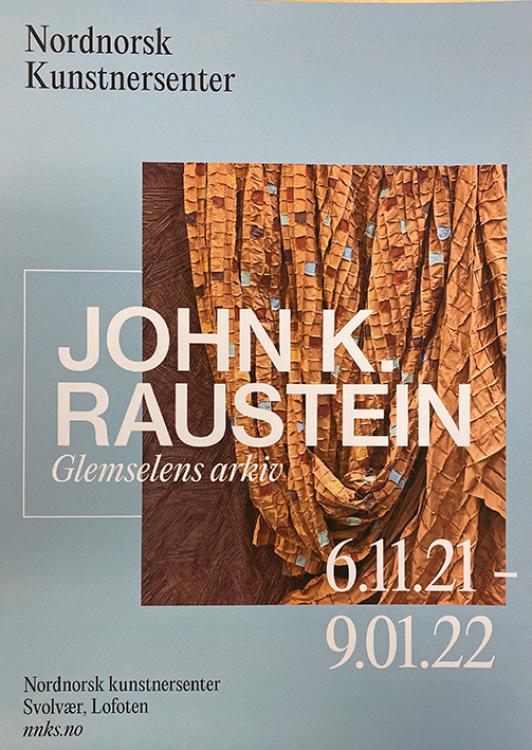 Stor takk! Big Thanks!
6. november åpnet endelig min utstilling "Glemselens arkiv" på Nordnorsk kunstnersenter i Svolvær.
Dette er vært en utrolig fin reise i tid og sted. Det hele startet med mitt første møte med Lofoten sommeren 2020, hvor Svolvær viste seg fra sin aller beste side. Inntrykk fra dette møte var igangsettende for det videre arbeidet med utstillingen.

Uten assistanse hadde utstillingen aldri vært mulig å gjennomføre. Jeg vil derfor takke Antti Bjørn, Fridtjof Helle Brevig og Linn Svensson for hjelpende hender og hoder. Takk til også til Janeke Meyer Utne for nydelig tekst til utstillingen. Takk NNKS for utstillingsplass og takk til Torill Østby Haaland og resten av teamet på kunstnersenteret.

Les Janeke Meyer Utnes tekst her

Utstillingen er produsert med midler fra Regionale Prosjektmidler for Visuell Kunst fra Kunstsentrene i Norge og prosjektstøtte fra Billedkunstnernes vederlagsfond.


/////

This has been an incredibly beautiful journey in time and place. It all started with my first meeting with Lofoten in the summer of 2020, where Svolvær showed itself from its very best side. Impressions from this meeting were the starting point for the further work with the exhibition "The archive of oblivion".

Without assistance, the exhibition would never have been possible. I would therefore like to thank Antti Bjørn, Fridtjof Helle Brevig and Linn Svensson for helping hands and heads. Thanks also to Janeke Meyer Utne for beautiful text for the exhibition. Thank you NNKS for the exhibition space and thank you to Torill Østby Haaland and the rest of the team at the artist center.